Every now and then I buy, stumble upon, or receive something I really like. You know, things that just make life easier, get things done faster, and aren't complicated. I like life to be as easy as it can be. I've actually been meaning to do this blog post for a while now, but never really found the time. Imagine that.
I love my Swivel Sweeper.
Let's recap for a moment here... I have 6 dogs. Six not so small dogs, even. I love this thing, because if I just have to sweep something up really quick, and don't want to haul the vacuum out then I grab this handy dandy thing. It's NOT a vacuum, it won't replace a vacuum, but it's fantastic for quick clean up.
I love my Shark Navigator Vacuum
Again with the 6 dogs bit. When my Bissell whatever vacuum died on us shortly after we bought our house, I was pretty dead set on a Dyson Animal. I mean, there I was at Wal Mart, about to dish out $600 I didn't really have on this awesome vacuum. And then I saw this thing, for like $160, looked p reviews and took a gamble. I LOVE THIS THING! Seriously. I'm not sure how I lived without it for 22 years of life. It has taken giant MUDDY paw prints off the white parts of my not-so-cheap area rug. I'm amazed at all the dust and hair it gets out of the carpet, carpet that doesn't even look dirty. If you don't want to know how gross your floor is, don't buy it. I actually LIKE vacuuming now.
I love my Crockpots. Both of them. Dearly.
I love my crockpots because they make dinner easy. Moreso, they make healthy dinners easy... dinners with very little prep time, and really long cook times. I'm in this routine now. Here's how it goes. Every night, I take about 5-20 minutes to throw a bunch of junk in the crockpot and set the dish in the fridge. In the morning, one of us puts it on to cook. When I come home from work, my house smells yummy, and dinner is pretty much ready. Steam some kind of veggie and I'm set to go! Seriously. Without these babies, I'd be doomed to fast food all the time.
I love my 2011 Kia Sorento.
Have you ever tried car shopping for something that will fit a handful of Danes, be as gas-budget friendly as it can get, that doesn't cost an arm and a leg, but still is good quality with a killer warranty, or is that just me? I love my car, oh to count the ways. It's cute,
unlike a Prius
. It's comfy,
unlike a Prius
. . It can handle winter in Utah,
unlike a Prius.
It fits all the dogs. All of them. At the same time.
unlike a Prius
It gets decent mileage
ok, FINE, Prius wins here
. The back seats fold completely flat. Lots of "cargo space."
unlike a Prius
It's fun to drive. It has a killer warranty. I just love it, ok?!
I love my camera. Why? Because it's user-friendly, and I get nifty pictures of my dogs. I love it, I don't have much to say about it other than that if you don't have one, you should.
This thing makes life easier from day 1. I just wish it would do the laundry.
I love the Hound Haberdashery collars.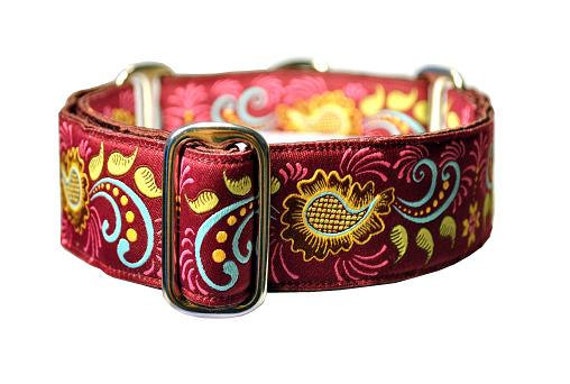 Huge huge fan of these collars. Such amazing quality, with fantastic prices, and they look great on my pooches. I love them. loooooove. Go buy one.
And the rest are all RESOURCES I love.
I love this crockpot recipe blog. A lot.
I've been making dinner from this blog for a few nights now. This is why I love my crockpot so dang much.
I love this Prey Model Raw info source.
A lot of people ask me where they can learn about raw, and this is where I always send them. A place that isn't even trying to sell you some kind of lengthy how-to, or some super supplement to add. And the folks who own it aren' too bad, either. I've contributed to it a few times, too. Go read it. Your dog will thank you.
I love these pregnancy/birth/parenting blogs.
And in that order.
I know, right? How backwards is that? I don't even have kids yet. But I will someday, and in the process of research (you know me, I have to question EVERYTHING) I've become somewhat of a junkie on this stuff. I check them daily. And they all have Facebook groups! I'm borderline obsessed.